Moto Tours Japan is Kizuki's motorcycle tour brand. More than a motorcycle company, Moto Tours Japan is an authentic tour agency on two wheels, representing a new way to enjoy motorcycle life in Japan and all over the world: the motorcycle tour.
Not just a short ride, a long travel package with hotels and activities included, to discover new exotic places in the best way possible: on two wheels.



Moto Tours Japan's Core Value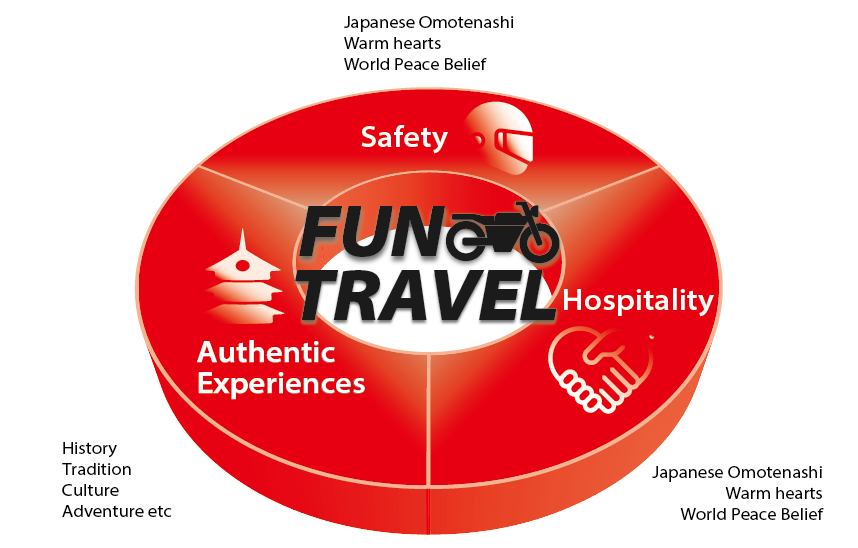 Moto Tours Japan's brand is built on 3 main statements:


SAFETY
Our vehicles are always provided in the best conditions and with the highest quality maintenance possible to let you enjoy them in full security.
Also, our highly experienced and qualified guides will give you all the instructions to safely ride in the Land of the Rising Sun.


AUTHENTIC EXPERIENCES
We plan our tours including some rare pieces of Japanese culture, not enjoyable in a classic Japan Tour, including roads, foods, and activities normally not provided in Japan tour guides.


HOSPITALITY
We strongly believe that the world can be united under the flag of the two wheels and to achieve this we put all ourselves to provide a warm and pleasant welcome to people from all over the World.




Tour Assistance all over Japan with Rental819's Network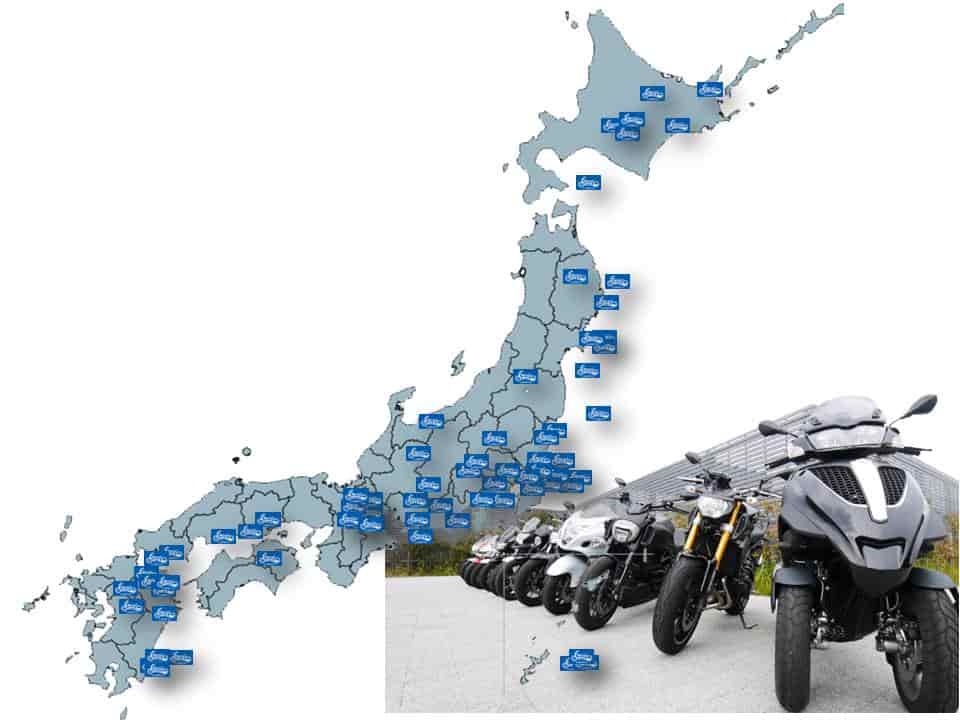 By using Rental819's franchising's network, Moto Tours Japan is able to provide tours all over Japan, from Hokkaido to Okinawa, and to provide assistance to tour customers in a short time in any location by one of our 140 shops.
Also, we provide plenty of vehicles' choices with a fleet of more than 3000 motorcycles including some of the latest models and in perfect conditions.
Some of our locations are also in strategic points such as international airports like Narita International Airport and Kansai International Airport and also in the center of the major cities like Tokyo and Kyoto.













Moto Tours Japan Services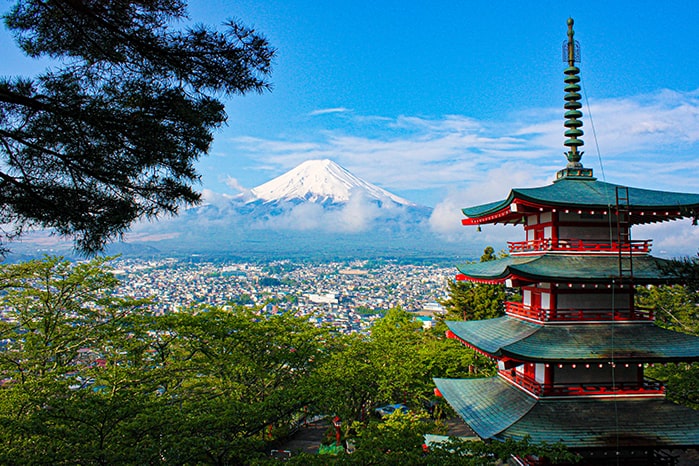 Tour Organization and Retail
With our experience, we have planned a tour menu made of self ride tours, group guide tours which we directly offer to our customers through our website. We also provide tailor-made tour service to let the customer build his own motorcycle tour experience.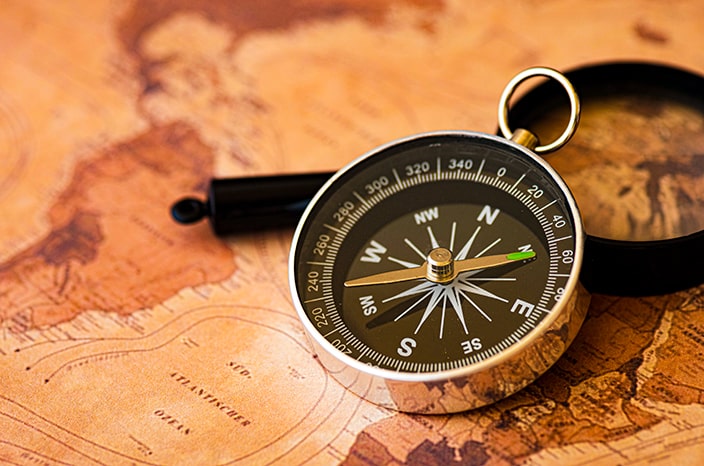 Tour Schedule Planning
We plan our tours in every detail, from the roads, to the daily distance to the included activities and restaurants, to provide a fully enjoyable Japan motorcycle tour experience fully crafted in each detail.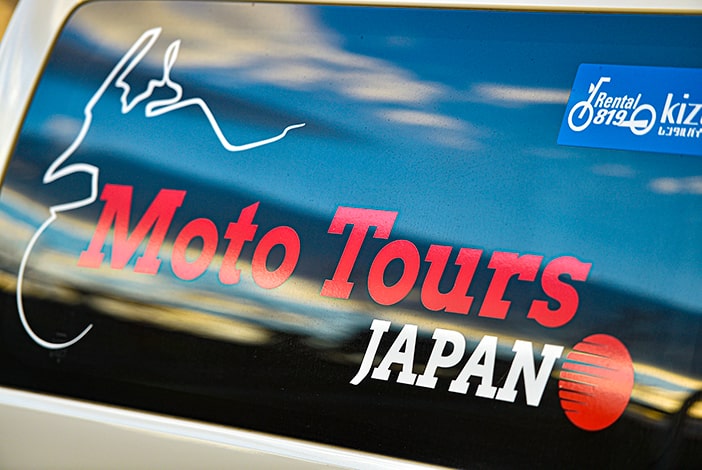 Tour Guide Support
We have a tour guide team with thousands of kilometers of experience and plenty of commitment to the customer. Also, we have several tour vans to carry customers' biggest luggage during the entire tour.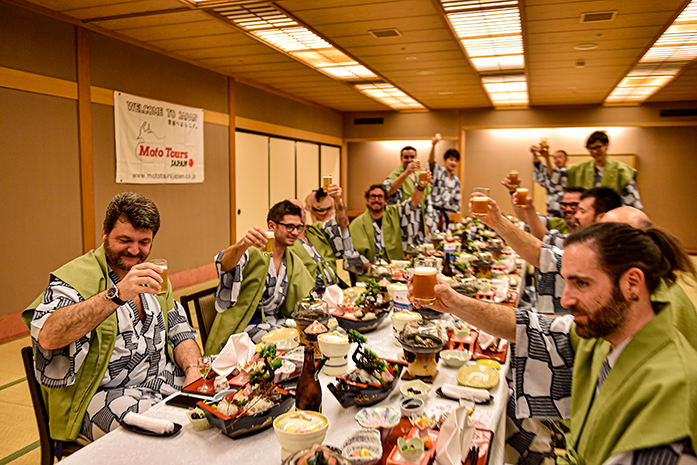 Hotels and Restaurants' booking
According to customers' budgets and needs, our booking team provides the booking of hotels and restaurants, from the traditional Japanese style to a modern and comfortable western style.
Rental Vehicle's Procedures
Included in our tour packages is also the rental motorcycle, provided accordingly to customers' needs and with all the options needed to ride included.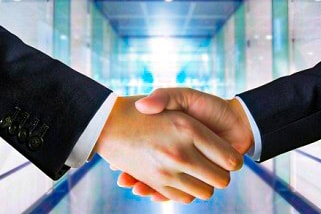 Tour Wholesale and Agency
We also work as a tour agent for tour companies willing to include Japan in their motorcycle tour menu. We plan routes accordingly to any policy, from savage adventures to luxury tour packages.









Overseas Activities
Fam Trip Planning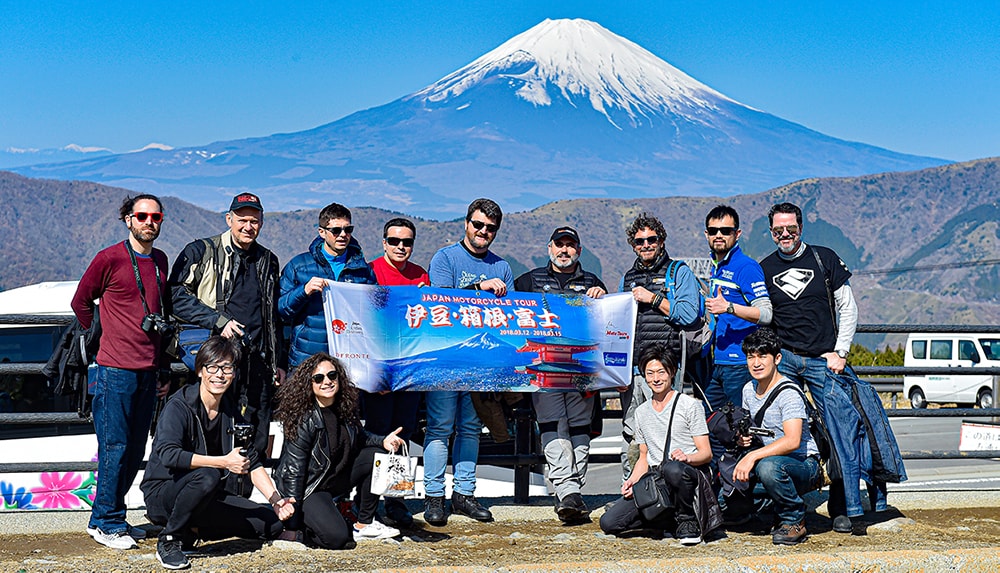 Japan is facing a continuously improving growth in the inbound tourism market and as a special tool to reach this important result, Japan is promoting SIT (Special Interest Tour), a special purpose tour, such as sports watching and trekking, where the purpose of travel is different from general tourism. Moto Tours Japan with the collaboration of JNTO (Japan National Tourism Organization) and local tourism associations all over the country are promoting Special Interest Tour about riding on a motorcycle, by inviting riders from the major motorcycle tour companies all over the world.
Up to now, Moto Tours Japan has been officially organizing several Fam Trips and we have in project to organize even more in the future.
Worldwide Partners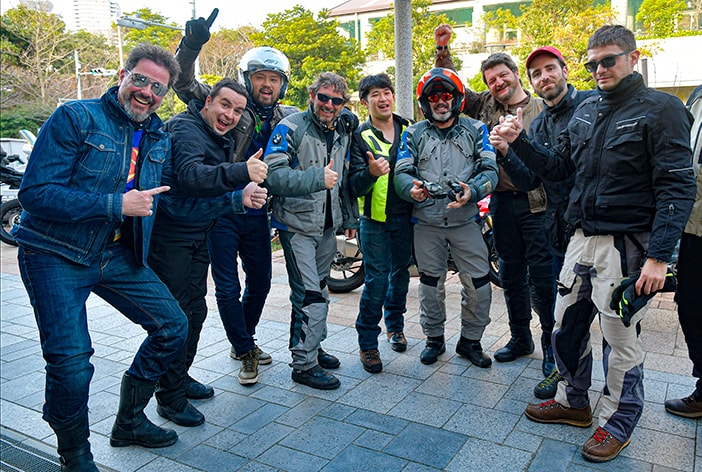 Moto Tours Japan has partner companies all over the world. From Spain to America, from Sri Lanka to Italy. All united to provide our customers with the perfect tour experience all over the world.
See more about Moto Tours Japan and Kizuki partnerships

Discover more

Media Collaborations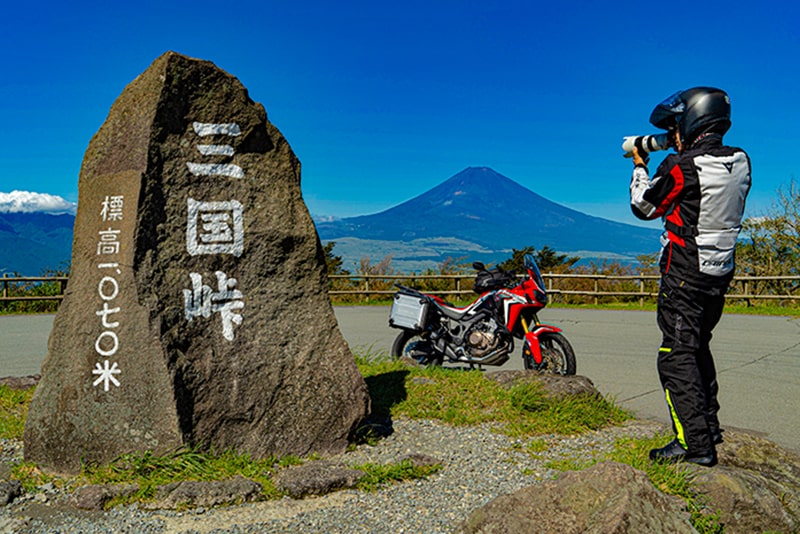 To promote motorcycle tours in Japan Moto Tours Japan has been collaborating with several media all over the world. Paper and digital magazines, Instagram influencers and television programs from United States, Italy, Spain, Taiwan and, of course, Japan!


Moto Tours Japan Tour Products