Tour Schedule - 1,120 km
Hokkaido, located in the north-eastern part of Japan, is the biggest one next to Honshu. It is said to be a kind of sacred place for riders, there is great nature, the roads are wide and straight, and attracts many tourists. The word 「magnificent」is often used to describe Hokkaido, but when you visit there, you will understand the real meaning of 「magnificent」.
There aren't any traffic jams, and there are green fields as far as the eye can see, along with occasional, peaceful farms. There is also a great deal of seasonal as well as local cuisine, such as seafood, meat, vegetables. We are looking for partners who can co-operate with us to promote Hokkaido which has so many wonderful opportunities awaiting you!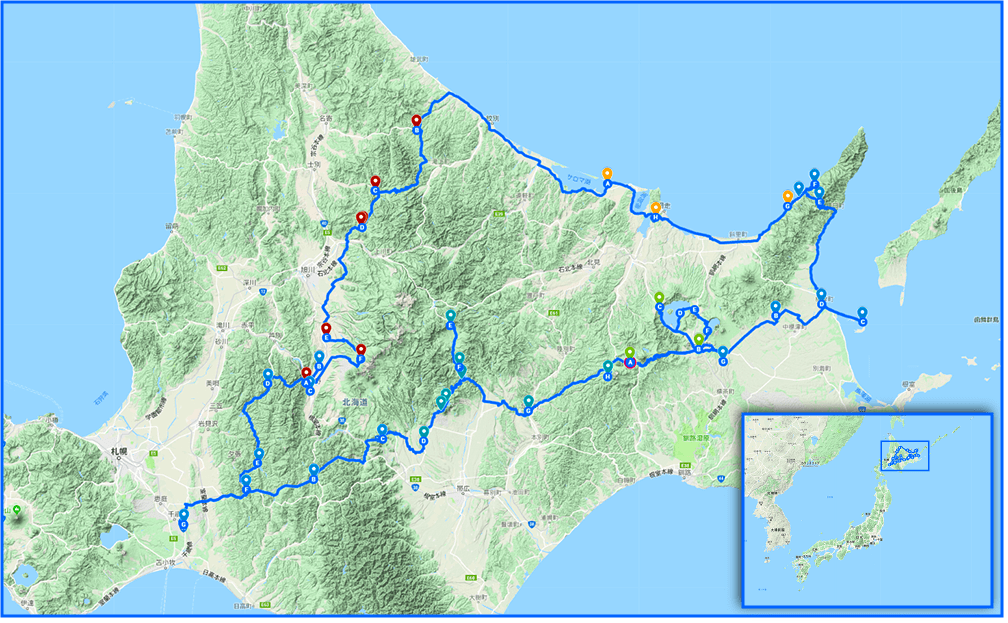 Tour Schedule
| | | |
| --- | --- | --- |
| Date | Distance | Route |
| Sept 17 | 0 km | Arrive in Shinchitose → Briefing |
| Sept 18 | 380 km | Shinchitose Shop Start → Karikachi Pass → Mikuni Pass |
| Sept 19 | 210 km | Sounkyo → Asshoro → Akan Lake |
| Sept 20 | 369 km | Tsurui → Cape Nosappu → Bekkai |
| Sept 21 | 324 km | Bihoro Pass →Notsuke Peninsula → Shiretoko Pass |
| Sept 22 | 165 km | Oshinkoshin Waterfall → Furano → Shinchitose Shop Arrive |
Tour Highlight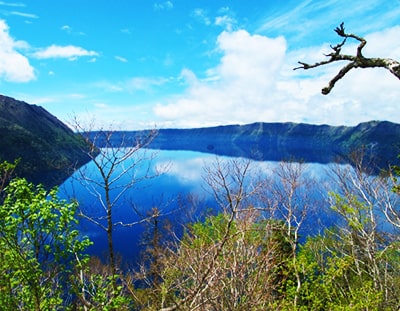 Uramashu Tenbodai
It is located in the Northwest of Mashu Lake and 585 metres high. It is closed during the winter but you can see a great view of the lake reflected during the autumn colours.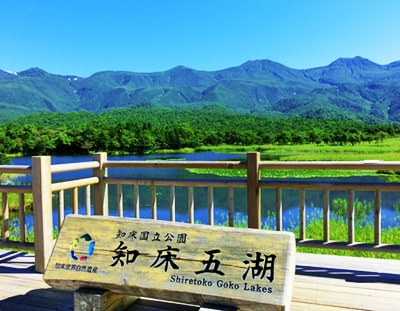 Shiretoko Pass
A pass of national route 334 in between Rausu town and Shari town. At a height of 783metres, you will see the snow in the mountain even at the end of July, and also can see the autumn leaves of Mt. Rausu. If you are lucky with the weather, you can see Kunashiri Island from here, too.。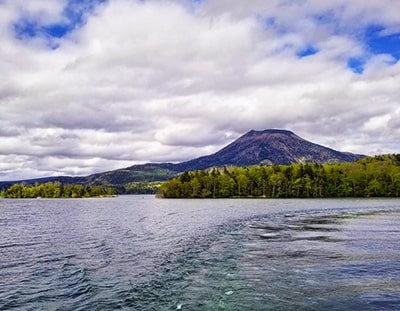 Akan Lake
It is a lake located in Kushiro-city, which is in the eastern part of Hokkaido. The whole lake is in the Akan Mashu National Park and is one of the most popular locations for tours. It is the fifth biggest pure lake in Hokkaido, and there are nationally protected species, such as Marimo, and kokanee(ヒメマス).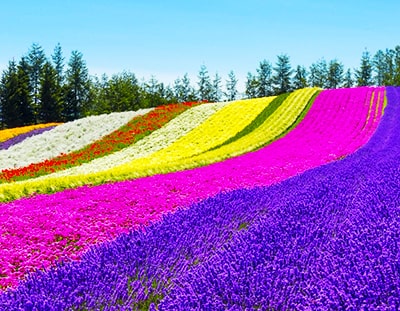 Furano
Famous for lavender fields with Mount Tokachi in the background, in addition there are poppies, casablancas, and sunflowers as well in Nakafurano-town. There is a big ski area which has ski and snowboard events throughout the winter. In the summer, you can enjoy riding a gondola and see terrific mountainous views.
Tour Special Features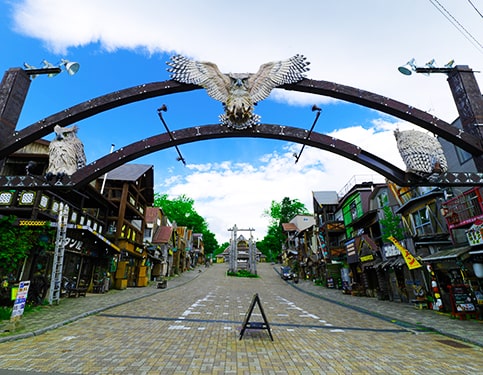 Ainu
The indigenous people of Hokkaido, their ancestors lived in forests and hunted animals, catching fish in rivers, and survived cold winters. They have a unique culture which is different to the rest of the Japanese people.
They passed history, legend and life study one generation to the other through epic poems, as well as creating original music, songs, and dance with great imagination, and special worship.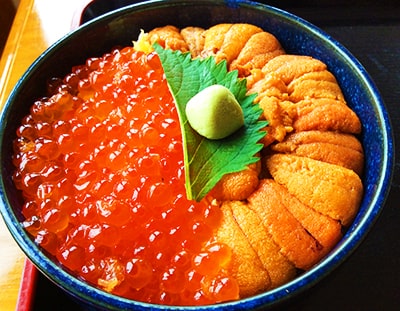 Food
Fresh vegetables, seafood, and meat of "Genghis Khan" a traditional barbecued and cooked lamb dish originating in Mongolia …etc. Please enjoy the real taste of nature.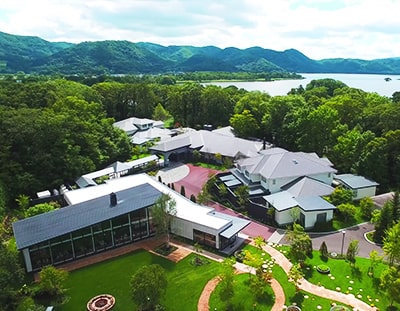 Tsuruga Hotel Group
They have 13 Onsen Ryokan (hot spring inns) in Hokkaido. All are located in National Parks and each of them has its own uniqueness. Please enjoy luxury Ryokan in Hokkaido.