Moto Tours Japan Fam Trip 2018
Fam Trip's Background

*This Fam Trip's applications are closed.
Why Motorbike Touring in Japan?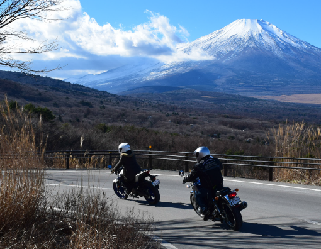 Right now,Japan is facing a continuously improving growth in inbound tourism market and, through overseas promotion, is right now developing a strategy for the Tokyo Olympic and Paralympic Games with the aim to set the present rate of 20 million of inbound tourists, to the great result of 40 million until 2020 year.
As a special tool to reach this important result, Japan is promoting SIT (Special Interest Tour), a special purpose tour, such as sports watching and trekking, where the purpose of travel is different from general tourism.
We, Moto Tours Japan and JNTO (Japan National Tourism Organization), are promoting Special Interest Tour about riding on motorcycle through all Japan using our sister company Rental 819's know how and shops network spread all over the country.
To let you be an active part in our common business project on bike touring, we want to let you directly experience our tours by riding our vehicles through one of Japan's best routes.
Update information